If you're looking to relax for a bit with an online game, with what sort of character do you best identify with -- an angry bird or a business decision maker?
I hope your answer is the latter. In fact, I'm assuming it is, so I'm sharing a great little app you might have fun with during your down time.
The game, developed by SAS (this site's sponsor), is Big Data Overload. You can play on your iPad, iPhone, or in Google Play on Android devices.
Here's the setup:
You're a business decision maker working in a high-paced environment where exploiting data is critical to the survival of your business. Unfortunately things are starting to get difficult. Up until now you have coped, but for how much longer? Challenged by issues such as Velocity, Volume, Variety, Visibility and Validity, you are finding it increasingly difficult to extract Value from big data. In this game you will take on the 5 V's of big data and see how much Value you can derive from it. How long can you survive with manual processes? Can you exploit all of the data before it hits the Decision Horizon and its value is lost forever? At some point you will reach Big Data Overload.
Oh yes, as I quickly found out, you will indeed. To play, you've got to match up colored balls before they cross a decision-making threshold. Depending on the level, the balls come at you at varying speeds, in heavier and heavier volumes, and in different formations and orientations.
All the while, you must avoid accidentally hitting any black balls, aiming instead for silver ones, which lend you some luck. When things get too harried, you can power up with a special V-Can for some supercharged, high-performance analytics oomph.
Sound intense? It is -- but fun, too (and a great test of your hand-eye coordination). Click on the image of the V-Cans below to start a short slideshow of what you can expect to see in the game. Of course, as any good analytics professional is wont to do, you also get to see a recap of your performance, data visualization included.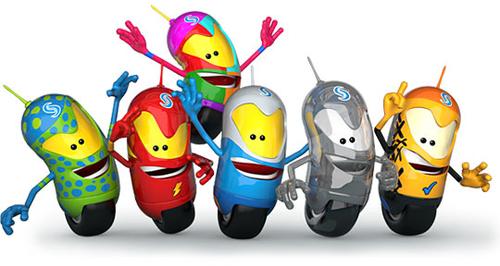 So flex those fingers and get ready to take on this big-data challenge. Share your impression of the game and your score below -- and next time your friends, family, or colleagues ask what it is that you do all day, load it up and give 'em a go.