As we've been discussing on the message board on yesterday's post,
Color Me Stupid About Customer Loyalty
, giving up our personal data to participate in a customer loyalty card program often isn't the wisest move.
Unfortunately, we're not always at our smartest when in the throes of shopping.
As I mentioned in my blog, the other night I coughed up some personal information to get a loyalty card from a beauty retailer. I'd like to think the request caught me at a weak moment, when I was too tired to think rationally. But truth be told, I have a number of such cards in my wallet -- a couple from nearby grocery stores and others from specialty retailers. Will I ever wise up?
I'd like to be able answer that question with a definitive "YES!" But if I'm being honest, a "probably not" is more likely the answer -- especially since part of me thinks that the damage already has been done. I guess I'll take solace in the fact that I'm not alone. Recent research from SAS (this site's sponsor) and Conlumino, a retail research agency and consulting firm, tells me so.
For the study, "Retail Loyalty and the Consumer," SAS and Conlumino surveyed 2,109 consumers and 100 UK retailers. What they learned is as apropos to what's happening in the US as it is globally, as well as across industries, Wilson Raj, global marketing director of customer intelligence at SAS, told me in a phone interview. And that's this: Just shy of 95 percent of the consumers surveyed said they own at least one loyalty card, with the greatest number of respondents -- 23.4 percent -- owning three.
This isn't a case of sign up and forget, either. At survey time, most consumers said they'd used a loyalty card within the last few days. More than 25 percent had even used one that very day, and 88.2 percent said they use them regularly.
Any shopper knows that retail loyalty cards are ubiquitous, but just how popular they are and how widely used took Neil Saunders, managing director at Conlumino, by surprise. He attributed the high usage rates, in part, to the continued weak economy. "They'll give up their data, and share some information, to get money off," he told me in a separate interview.
What consumers most want out of a loyalty program is pretty simple, the survey showed. They want coupons, those no-brainer ways of saving money. Nearly three quarters of respondents identified coupons as most important to them. On-the-spot discounts and special offers for use at a later date also bubbled to the top of the list -- although at 41.5 percent and 36.4 percent, respectively, a far cry from the 74.1 percent of love going toward coupons.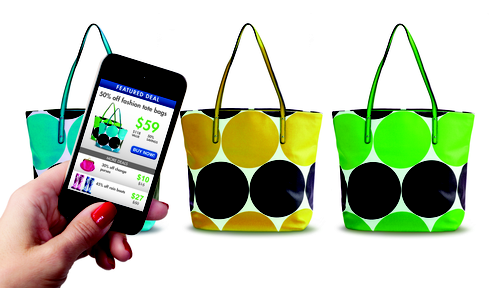 The survey clearly showed that people have become so used to loyalty card programs that participation has become a non-issue for many of them, Saunders said. Nearly half of respondents -- 46.8 percent -- showed no concern whatsoever about signing up for a loyalty card. Those who did have some niggling doubts broke down along these lines:
34.4 percent worry most about retailers sharing personal information with other companies
27.4 percent fret over receiving unsolicited marketing material or advertising
23.4 percent don't like not knowing how their purchase information might be used
18.7 percent think retailers might know too much about their purchases
14.1 percent worry that signing up will mean they will receive too many letters or emails from the retailer
To this latter point, consider, too, that the research shows nearly 40 percent of respondents are OK with opting in to receive marketing material -- but not via text message. Only two percent said they're ready to receive marketing promo via that most modern of means, but give them a year and we might see this change considerably. Thirty percent of the consumers surveyed admitted that they'd be "fairly or highly likely to take advantage of a relevant offer direct to a mobile phone while they're in store."
Shoppers want deals, and figure that trading off some basic facts about themselves is worth getting that 20 percent off coupon to buy themselves a little something special on their birthdays. The promise of value pricing, it seems, might not carry enough sway over consumers who have come to associate discounts with loyalty cards.
So do share -- how many loyalty cards do you have in your wallet? And what's been your criteria for signing up for one? Let's talk about this on the message board below... but first, I'm running out for a lunchtime errand. I need some bread and butter, and since I'm just $43.12 shy of reaching the $650 spending target that's gonna get me a one percent reward discount for my qualified purchases, maybe I'll pick up a few other items as well!
Related posts: