You know you need to get more visual with your data. That's been a big theme for 2013. But just because you're comfortable working with data doesn't mean you know beans about presenting it visually -- and that may have you scared.
The last thing you want happening is for business users to dismiss the insights you've worked so hard on because your heat map is a mess or your bar charts too confusing. That's just as bad as tossing a massive spreadsheet at them and saying, "Here, you find the pattern."
So yes, the thought of creating visualizations can be daunting for many data analysts. Panicking won't help; preparation will.
Taking the time to learn the right way to present data visually will keep your business users from seeing red over the work you produce. For advice on how to get started, we turned to Tricia Aanderud, president of BI consulting firm And Data Inc. and writer of the BI-Notes blog. Aanderud, who specializes in helping companies transform their data into meaningful visualizations, joined us earlier this week for an All Analytics Academy lecture on the "what, when, and why" of data visualizations. (You can view the lecture on demand).
Here are her four tips for getting started with data visualization.
Study with the experts. This discipline comes with its own set of gurus, folks who have been studying the art of presenting data visually long before "data visualization" became this year's buzz. These include, but are not limited to:
Read their books. Watch their YouTube videos. Check on the visualizations they have on their websites, Aanderud said.
Reproduce visualizations. Head to the web, find data visualizations that interest you in some way, and play around with recreating them. Here's one, for example, that Aanderud shared during her lecture. Can you spot what's wrong? How would you do it differently?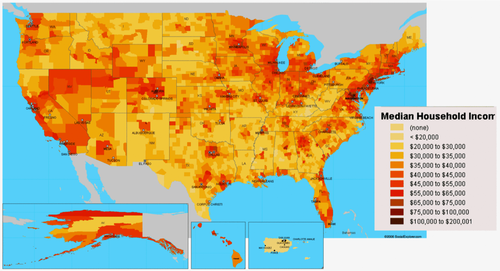 Experiment. Download some data (there's enough available from public sources) and play around with it. "There are free tools out there, but Excel works just fine" for this purpose, too, Aanderud told us. "Look at the data, ask questions, and figure out, 'OK, can I display it? How would I? Does a line chart work better? Does a pie chart work better in this instance?' "
Allow critiques of your work. And don't get bent out of shape. Remember, she said, "you're going to learn more if something fails than if it succeeds... and experience is what you get when you don't get what you want."
This all sounds like sound advice to me. Do you have any of your own beginner recommendations to share?
— Beth Schultz,

, Editor in Chief, AllAnalytics.com
Related posts: