Christopher Columbus, the 15th-century explorer we honor today for sailing to the New World on an Oct. 12 so many years ago, is credited with saying: "You can never cross the ocean until you have the courage to lose sight of the shore."
You may doubt whether he ever uttered such words of wisdom, believing as do I that such attribution is more likely a case of historical convenience than actual fact (kind of like Columbus Day itself). But let's take inspiration from these words nonetheless.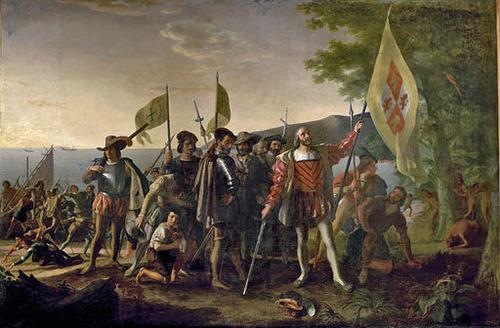 After all, analytics is all about discovery. And Columbus didn't shy away from exploration.
Analytics can be about taking your organization into unchartered waters. It's about gathering data and, sometimes as a result, disproving commonly held beliefs. It's about lobbying top executives, gaining their trust, and turning them into beneficiaries of the analytics mission. Columbus had his King Ferdinand and Queen Isabella. Who are your champions?
The parallels between Columbus and the modern-day analytics professional are abundant. And so, I ask, do you have the courage to lose sight of the shore?
You might encounter the need for such fortitude in so many different ways, including these top-of-head examples.
Seeking new data sources, external to your organization, to test your analytical prowess
Plunging into the unknowns of predictive analytics, rather than sticking with the tried-and-true basic business intelligence reporting
Exploring multiple modeling techniques and not turning automatically to your go-to favorite
Broaching the topic of analytics with business unit heads not known for their acceptance of data-driven decision making
Advocating change and leading the efforts to create an analytical culture
Committing to your career development by pursuing an advanced analytics degree
I could go on, but I'm sure you get the idea. You might be having great success as an analytics professional, discovering trends and patterns and delivering business insight for competitive decision making. But are you pushing yourself enough? What might you be leaving unexplored?
I'd love to hear how you've "left the shore." Let's share our experiences below.
— Beth Schultz,

, Editor in Chief, AllAnalytics.com