If there was ever a battle cry for hiring analytics professionals, it would certainly come from the researchers behind autonomous vehicles, as the resulting data generates tons of data that need inspection.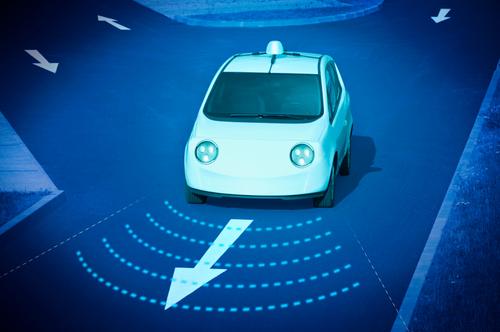 I learned of the challenges that can develop from a presentation on data and autonomous vehicles, called Smart Cars: Perception-Driven Autonomous Vehicles, hosted by the Chicago City Data Group, a casual gathering led by the Microsoft Chicago team. The group invited Matthew Walter, a former PhD and Research Scientist at the MIT's Artificial Intelligence Lab and now an assistant professor at Toyota Technological Institute, an independent research team on the University of Chicago campus.
Walter's presentation covered how the MIT entry into the Defense Advanced Research Projects Agency (DARPA) Urban Challenge came to be. Driven by the Iraq war, the military sought to reduce ground combat troop death from attacks while driving supplies in urban area. Thus began the DARPA Urban Challenge, a university research competition to create autonomous vehicles that could carry equipment in difficult urban environments.
The autonomous car Walter developed with the team finished in the Top 5 in the 2007 competition, which put Walter on the development path for autonomous vehicles. I recorded his Chicago City Data Group presentation; You can view the hour long presentation here.
The competition faced dynamic obstacles and decisions to pass cars, all while obeying traffic laws and staying below 30 miles per hour. Each team received two files that outlined the topology of the roads and a list of places to visit.
The competing vehicles had to incorporate technology that addressed three general questions while in a given environment:
Where is the road?
What objects are static?
How are other vehicles recognized?
What it involves
Walter explained how care was taken to equip the vehicle, a Land Rover LR3. The team chose to equip it with five cameras for lane detection, 16 radars, a custom built Velodyne 3D sensor, and 12
SICK sensors
.
A computer rig was installed in the trunk, complete with 40 GB of RAM and Ethernet to crunch the real time sensor data locally.
Furthermore, a 6kW generator was added, as was a 2kW air conditioner on the roof to keep the computing equipment cool. Drive by wire also was installed.
Walter explained the team chose to "overmeasure" with having multiple sensors, saying, "It was better to have data and not need it rather than need data that does not exist." Positioning a sensor has to be planned based the sensor's range and field of view. The SICK sensors were positioned at different levels to view ground obstacles, such as distinguishing a grade in the road from a speed bump or curb. Walter showed a real-time scan, which displays data by height -- blue being close to the ground and red to interpret tall objects in the environment.
Much of debate centered on how objects were interpreted. "Sensor noise can suggest something is moving, but it is hard to distinguish," Walter reveals. "So we had this threshold for determining moving objects, nothing slower than 1.5 meters/sec."
The amount of data generated from these studies has created an opportunity for professionals to develop better environmental models. This means real-time data from autonomous vehicles offer an opportunity to explore environmental uncertainties in predictive analytics. Imagine machine learning techniques that lead to better distinguishing other nearby vehicles from obstacles, and their intent.
"Our machine involved little machine learning, but we have 1.4 million miles driven," according to Walter. "That's about 50GB per second of data."
But not so fast
Major concerns remain about sensor guidance for autonomous vehicles. The first most significant is all-weather capability. Walter noted in his presentation that sensors still rely on dry conditions and have not mastered reading roads in poor weather conditions such as heavy snow.
In fact, safety advocates have asked the National Highway and Traffic Safety Administration to consider a more gradual implementation schedule of autonomous vehicle tech than one announced in January.
Another concern for experts is the large cost for improving infrastructure. Harvard Business Review outlined how e-commerce is impacted by the poor investment of road improvement in the US. The upgrade backlog is estimated at a mind-numbing $3.6 trillion.
Any investment in infrastructure should also extend to budgets that establish advanced predictive analytics. There's already talk of a smart environment being built. MIT released a study on a smart city traffic grid, built to guide urban traffic by sensors rather than traffic signals.
Analysis can guide a framework for best practice parameters. The ultimate results are not just better sensors and better algorithms, but a better technology stack that can keep the public safe in the transition to an autonomous vehicular society.
The march of the autonomous cars is coming, and they must bring a renewed value in analytics along for the ride.