If you ask someone who uses analytics on a day-to-day basis about hot industry trends, you're likely to hear a recurring phrase.
Data visualizations.
You may have read about it here. Editor in chief Beth Schultz recently noted that the International Institute for Analytics predicts insight will get more visual this year. (See Data Visualizations Beg Your Attention.)
A few years ago, Michael Friendly, a professor of psychology at York University in Ontario, defined data visualization as "the science of visual representation of data, defined as information which has been abstracted in some schematic form, including attributes or variables for the units of information."
To get a good overview of the Best and Worst of Statistical Graphics, take a look at Friendly's Gallery of Data Visualization. The simple fact is that people like pictures -- including visualization of trends, patterns, and data relationships. It can make even the most complex data easier to understand.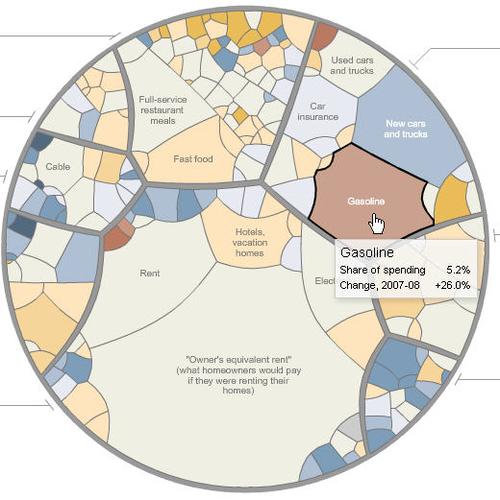 As Boris Evelson, vice president and principal analyst at Forrester, explained in a July blog post, "More often than not, traditional reports using tabs, rows, and columns do not paint the whole picture or, even worse, lead an analyst to a wrong conclusion. "
Evelson thinks companies should visualize data because:
Simply seeing numbers on a grid often does not convey the whole story -- and in the worst case, it can even lead to a wrong conclusion.
Fitting all of the necessary data points onto a single screen, even with the smallest reasonably readable font, single-line spacing, and no grid, is impossible.
Showing deep and broad data sets on a single screen can't be done effectively.
According to Aberdeen Group analyst Michael Lock, business users process information more effectively and make faster and better decisions when they can visualize it. "Best-in-class companies recognize that driving adoption and engagement is predicated on delivering solutions that are easy to use, visually intuitive, and relevant to specific job roles."
But Suzie Ivelich, managing director at the San Francisco office of Landor Associates, a strategic brand consulting and design firm, noted that not all data visualizations are equal. "A great data visualization is one that allows customers to really look at the data and engage with it in a way that they find interesting," she stated, adding:
The brands that will stand out are the ones that really get this -- the ones that don't build the data visualizations for themselves or just look pretty, but who focus on what's important in terms of the customer's needs, the type of conversation customers want to have, and what they want to get out of it in the end.
Do you agree? How can companies use data visualization to speak to their clients and customers? Any great examples?