Video game developers have been using analytics to help create the latest and greatest games for over a decade at this point, and as virtual reality game making becomes something the world's leading production studios turn their talent towards, analytics may become more important than ever.
I've talked about the importance of analytics in video game development before and though (thankfully) we weren't on the cusp of the bubble burst I cautioned about, the landscape is already quite different than it was then. As we see players step inside their virtual worlds with VR headsets like the Oculus Rift and HTC Vive, there's more potential data to leverage than ever before, and some see it as a must to create the next generation of top-tier gaming experiences.
Take Icelandic developer, Aldin Dynamics. As one of the pioneers in virtual reality game making, it has taken the initiative to enable data-driven development for VR games, with the creation of its own tool: Ghostline. We reached out to the company and got in touch with CEO and co-founder, Hrafn Thorisson, to find out why he believes VR could benefit from such an in-depth tool.
"Compared to conventional software design, virtual reality has a lot more in common with designing a physical place. You need to pay careful attention to the physical user experience --what users do, how they interact and what they see," he said.
He also pointed out how important it is to gauge a player's physical limitations, either in terms of play space size or physical height. If a player isn't tall enough to see a key on top of the shelves you've put in the game, you need to consider that during development.
Thorisson didn't want to go into too much detail about the specific metrics Ghostline looks at due to pending patents on some of its technologies, but said that "generally speaking, we're focused on advanced visualization techniques and metrics that address challenges unique to VR [including] data relating to user physique, physical movement, and interactions."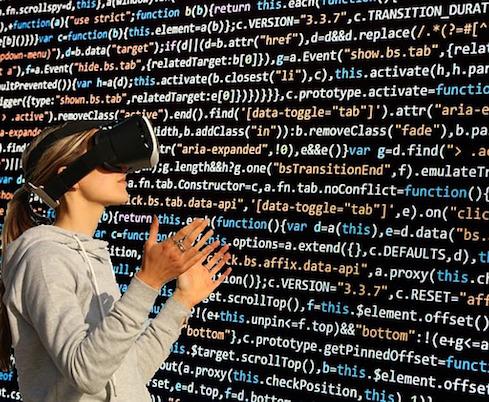 By being able to represent visually what a player looks at during the game and how they move and interact with the virtual world, Ghostline is able to create what Aldin describes as a "user ghost," in essence, a digital imprint of a player on the virtual world that they can access time and again during development.
Ghostline and analytics-driven development adds a whole new method for quality assurance in gaming. By recording player responses in this manner, Aldin and other users of Ghostline can secure a lot of new and important information about the way a game plays and how players play it. Plus, gaining this information doesn't require a professional tester to impart his or her experiences.
While traditional quality assurance is important, data-driven game development with tools such as Ghostline lets creators gather in-depth data on players who aren't professional testers. It lets them acquire similarly in-depth knowledge about a player's experience, without needing them to actually be experienced. That's especially handy when it comes to crafting tutorials or early game levels where inclusion through simplicity is important.
Aldin and Ghostline are unlikely to stop there, though. As technology improves and more than just the head and hands of the player are tracked in VR, Thorisson expects software like Ghostline to become even more important during game design.
"[As] AI characters and environmental simulations [begin] responding and reacting naturally to your presence, tools like Ghostline will be crucial in streamlining the design of content that emulates reality, offering key information for understanding how to fully utilize the medium."
We'd like to thank Hrafn Thorisson for taking the time out to chat with us. You can find out more about Aldin Dynamics and Ghostline on the official website.