As fashionable as analytics have become, much like the data security industries, there's never quite enough expertise to go around. While universities the world over will be looking to foster the next-generation of top data analysts, students are also taking it into their own hands to encourage best practices among one another and to help each other become better at their (potential) future careers.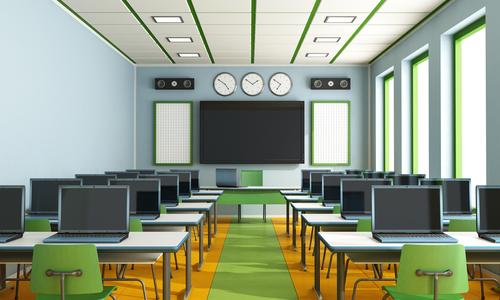 This is no more apparent at the analytics clubs that are springing up around the US. The most recent instance of such a club was at the Questrom School of Business which is currently in the process of launching the Boston University Analytics Club. Questrom juniors Ben Wu and Jordan Murray created the club and developed the idea for it from attending a similar group with like-minded data analysts.
"We felt like there's a really big need for analytics," Wu told Boston University student independent publication the DailyFreePress. "Big data is a very big, good skill set … So many jobs are hiring data analysts. It's exploding right now."
As well as introducing interested but otherwise naïve students to the practice of data analysts and the potential career opportunities they have in analytics, Wu and his fellow founder want to help instil the kind of practices and skills in their group's members, to better equip them for employment once they leave university.
As analytics becomes a core component of businesses of all types and sizes, they believe that equipping students with analytics skills can help them in not only becoming potential analysts themselves, but will foster an understanding of the practice in wider businesses, which will help those companies and the analytics industry as a whole.
Questom's School of Business is far from the only place where these kinds of clubs are popping up though. The Brandeis International Business School has a Data Analytics Club, too. Although it's designed more as a grass roots explanation of what exactly data analysis is and how it applies to various industries, the club also holds software workshops for developing analytics software and algorithms in various programming languages.
It's even helping to incentivise the learning process by utilizing competitions and workshops to help further understanding of what analytics is and how it might benefit students in their future careers. It will also look to aid those interested in finding relevant employment once they leave the university.
Other universities with growing analytics clubs include the Harvard Business School, Columbia Business School, University of Notre Dame and University of Michigan's Ross School of Business. Some clubs even go so far as to specialize the data analysis they are teaching and discussing. Iowa State University features a Sports Analytics Club which specifically looks at using big data to help predict the outcome of various sporting events, answer questions of historic matchups and learn the practice of applying collected knowledge to future events that can be aided by analytical intuition.
All of them, however, are looking to foster analytics skills and best practices and should be a great breeding ground for the kinds of skill sets employers look for in analytics graduates. Perhaps even more so than the official classes offered in the practices by some of these institutions, as these clubs show a personal and/or professional interest in the practice.