Get ready for the next wave of adoption and expansion of analytics and big data initiatives. The giant multinationals with their fat checkbooks and the born-digital startups of Silicon Valley and Soho have served as trailblazers.
Now your organization can follow that trail and put data to work for your organization. Lose the "We can't do it" mindset.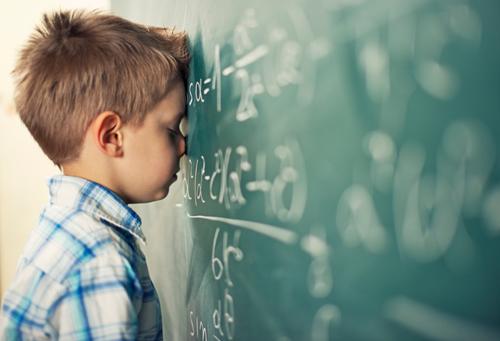 Are you ready to launch your first true analytics applications, setting out to learn from your transactional data? Or maybe you have been supporting basic BI for a while and want to scale out with new apps, drawing on the big data of the outside world.
Well, we had you and your organization in mind when we planned our new All Analytics Academy program, Analytics for All: The Right Start.
You may have noticed the A2 Academy banner across this and other A2 pages. The five-session program runs from June 7 to June 21. Our goal is to provide expert advice to analytics pros, executives, IT, and business line managers who want to move forward with data analytics to stay ahead of the competition, find operational efficiencies, or better understand their customers.
Our program will have lessons for highly experienced analytics pros, but we aren't just addressing those on the outer leading edge or those with advanced analytics programs already in production. We welcome those of you who might be starting at square one.
Perhaps you are in a mid-sized company in the $250-million dollar range that envies what a Walmart or American Express can do, and you mutter, "If we only had the resources..." Actually, you can do a lot more than you realize. Analytics technology isn't just scaling up, it's being refined for organizations of all sizes.
Maybe you read about the analytics talent gap and believe you don't have the people to excecute on a big data project. You might be surprised at what you can do with the talent you already have onboard.
Do you have an existing application that provides a nice view of yesterday's sales? It might time to advance to predictive analytics that give you a sneak peek into what might sell tomorrow.
Then there is the big challenge: the managers and staff who don't see the value in analytics and don their Luddite hoods. You too can build a culture of analytics.
Join us for our streaming audio presentations as our guest experts share best practices and help to guide you to the next level of analytics.
We welcome analytics pros, IT managers, business analytics and line managers, CEOs, CFOs, and others who can advocate for, implement, and use the new capabilities that analytics offer. Pull everyone together, and learn as a team!
Here's our lecture lineup:
Creating an Analytically Driven Organization, presented by Claudia Imhoff, author and founder of Boulder BI Brain Trust
Finding Data Sources, and Ensuring That It's Good Data, presented by Daniel D. Gutierrez, data science consultant and founder of Amulet Analytics
Following the Path to Advanced Analytics, presented by James Haight, research analyst, Blue Hill Research
Analytics Talent: Find It, Use It, Retain It, presented by Meta S. Brown, business analytics consultant
Building a Culture of Analytics, presented by Jack Phillips, Co-founder and CEO of International Institute for Analytics
I encourage you to learn more about the curriculum, and I hope you will take a minute to register for some or all of the sessions.
Feel like the kid in the picture? Join us in June, we can help!