Here comes the smart, connected home, again. That device-packed connected home promises to provide buckets of data to help residents' live better while feeding barrels of device data to business analytics teams that they can identify new and improved services and products for home owners.
So, what is a connected home?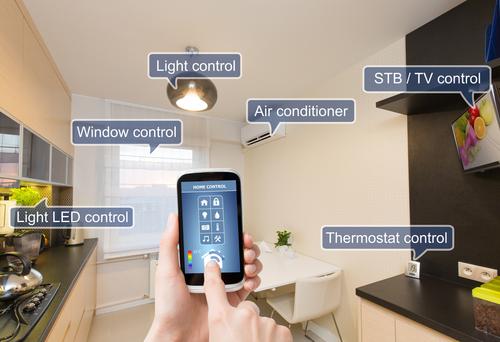 McKinsey, which has released a report called The promise of the connected home, defines it as a home with at least one connected device. Think washers, dryers, thermostats, security systems, and smart smoke detectors. At least one!
"One" is not a crowd, except maybe in the six or so phone booths still in operation across the 50 states. I'm sure that "one" device wouldn't make a home "smart" or "connected" in the view of the average person.
The McKinsey report said, "In the span of a few short years, millions of Americans have brought connected devices into their homes, and the connected-home industry is poised for a new wave of growth...[The connected home] accounts for about 22 percent of US households, and that rate is growing at a CAGR of about 30 percent a year."
At least that 30% estimate is more modest than a lofty number that came out last year. BI Intelligence and Business Insider pegged the rate at 64% CAGR for the years between 2014 and 2019. Graph that and you'll see a ski slope.
Of course, that research also used the minimal one-device standard.
I have a tough time thinking of a home as smart or connected if it only has a NEST thermostat or a web-enabled nanny cam. Connected should imply that there are multiple systems -- working together where feasible -- to make life better, safer, and more affordable.
In that case, I would expect the NEST to be working in conjunction with an energy-efficient heating/cooling system, feeding power usage information out to the utility company, or one that allows you to control temperature levels and view alerts from anywhere. A security system is truly connected if it alerts you and the police/fire department, and perhaps takes action such as turning on spotlights and video cameras that provide evidence through live feeds.
In addition, those varied systems should provide you not just with data but with recommendations to help you run your home better.
But let's not over-estimate the speed with which the average American home owner is going to implement any such systems. There's a market reality called money.
The many devices required to make a home smart might be easy to fit into a budget for new construction and major renovation projects. The price for such an upgrade in systems is much more tolerable when you don't have to pay the high labor costs associated with a retrofit.
For that existing home, thousands of dollars for sensors, controllers, and connectivity -- plus labor -- is tough to justify when you still have to budget for food and growing kids' shoes. You don't run out to replace products designed to last 10, 20, or more years -- laundry appliances, refrigerators, stoves, heating systems -- in the hope that they might pay for themselves in four or five years. Few of us have the pocket change to replace them ahead of schedule.
The smart, data-driven home will come along eventually, but it will be on a piecemeal basis. Those pieces might be a somewhat smarter heating system this year, if really needed, a connected washing machine when the current one starts to go clunk-thunk during the spin cycle. To think we will dramatically upgrade our housing stock in two, three, or four years is dreaming. Maybe the prognosticators simply have been watching too many Jetsons reruns.
How connected is your residence today? What intelligence will it gain in the next two years?