It seems that there are two core attitudes among executives when they discuss big data and analytics. There are those who get overly enthusiastic, seeing data as the cure-all to whatever ails their company. Then there are those who put up a virtual brickwall: No data, no way, not now, not ever.
In reality, an executive should sit somewhere in the middle ground between those extremes, having an understanding of what data can do for them, what it cannot do, and what it takes to put data to work.
But, how do you educate them on that reality? A blog on Entrepreneur.com offers some valuable advice on recognizing the myths and misconceptions surrounding big data. Jenn Steele, director of product marketing for data broker Indix, authored 6 Illusions Execs Have About Big Data.
She dove into explanations about all six, but here is the top line list of exec misconceptions that need to be addressed:
All data is big data.
Big data solves every problem.
Big data is meaningless.
Big data is easy.
Imperfect big data is useless.
Only big companies need big data.
My personal thoughts:
People believing that "All data is big data" is one reason that we need to lose the term "big data" and focus on "analytics". Yes, Gartner has defined big data and there are plenty of initiatives that fit that definition, but people who don't work with raw data as part of their daily jobs don't need to focus on the "big" aspect. What they want are answers. Big data doesn't deliver answers, analytics do, whether the data is big or "small".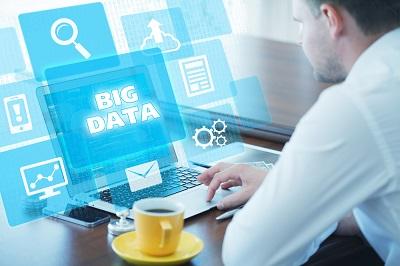 "Big data solves every problem." Nope, sometimes simple data points address problems. Sometimes the ready solution is actually in the "data" that an experienced business person has in their brain. Other times, answers can be found in someone taking a fresh and logical look at a problem.
"Big data is meaningless." Meet Mr. or Ms. No Data No Way Not Now Not Ever.
I will let the analytics professionals in the A2 community address the next one: "Big data is easy." I'll note that Steele did document how a single pair of shoes in a retail environment can generate a whopping 9,000 data points. Imagine how much data an entire line of shoes generates.
"Imperfect big data is useless." We have stepped out of the world where the only business data was of a transactional nature and transactions had to be precise. Today, data can be "soft". It can give us a sense of emotions and trends that are worth exploring further. That imperfect data can open our eyes and raise awareness, even if it isn't providing solid answers.
Then there is "Only big companies need big data." In the real world some small companies live or die on big data, and some big companies need BI-style analytics more than they do big data. I suspect that our "no data no way" execs keep this myth going as a ready excuse to reject data initiatives. Afterall, unless you work for a giant like Walmart or ExxonMobil there's always someone bigger you can point to and say, "We aren't in their class."
What are some of the myths that you encounter with execs and employees?