When we grade technology initiatives on the basis of real benefits to people there is a natural tendency to concentrate on what the tech delivers today and what level of convenience is offers to us as individuals.
We can claim that we value the smart phone because it provides us with a means for communication and delivery of information in the event of an emergency. That sounds good, but let's admit that the benefits we most care about are the multiple ways it allows us to connect with friends, family, and business associates. Then there are factors such as games and entertainment, and easy access to news and trivia. We simply love our phones.
However, when it comes to the raw potential for delivering real benefits to a massive number of people, you have to think about smart city initiatives.
Consider how even a single project in a smart city strategy can deliver a life-altering benefit to a few million people, even those who aren't using the technology themselves. Think in terms of healthcare, urban transportion, delivery of electrical service, improved housing, and food.
We will be discussing the potential for smart cities on All Analytics Radio this Thursday at 2 pm ET, when my guest will be Tim Herbert, senior vice president of research and market intelligence for the Computing Technology Industry Association (CompTIA).
CompTIA recently completed a report on smart cities, looking at where progress has been made, but also evaluating the interest the municipal officials around the globe have expressed in implementing technologies such as analytics and Internet of Things (IoT) capabilities.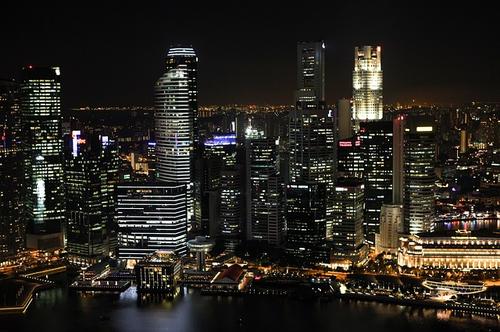 While only a fraction of cities surveyed by CompTIA (11%) have formal IoT initiatives underway at this point, 25% have pilot projects in place, and three out of four have more favorable impressions of the IoT today versus two years ago.
There's plenty of interest in smart cities, and plenty of potential. While some cities, like Dubai, are far along the road in their smart city initiatives, most are still at the stage of virtual groundbreaking; early implementation of a handful of applications.
They might have launched a digital crime fighting initiative, or a smart energy management system, perhaps a traffic optimization application. Not many communities have a broad portfolio of advanced applications.
But we're getting there. Progress isn't just about working through government bureaucracy and tight budgets. It's also about bringing multiple technology concepts together, technologies that are still maturing. The sensors in an IoT network are only part of the job. Smart cities are also being driven by advances in predictive analytics, cloud computing, and mobile devices.
Cities are gradually making the transition from paper-based transactional systems to an environment where they can apply data science to big data and improve delivery of services.
Then there is the massive organizational and operational change that has to take place. As any corporate project manager knows, collecting and analyzing data is only part of the process. Putting that data to work through action by workers or devices in the field is the critical next step. The traffic management system that was designed for yesterday's traffic flows has to adapt and reroute traffic when the unexpected happens today, say, when an accident or weather condition shuts down a key thoroughfare.
Why should you listen to Tim Herbert's interview, and learn more about smart cities? Because you probably live or work in a city, or in the immediate vicinity. More than half of the global population lives in cities today, and that percentage is growing. If you don't live in the city, there's a good chance that you are among the workers who live on the outskirts but help to double the population of a city on any given work day. Or, perhaps you live in a state whose budget and political climate are dramatically impacted by what happens in the big cities. Our cities are important to all of us.
So, join us on All Analytics Radio, Thursday at 2 pm, and learn more about smart cities.