It's easy to sit back and look at any technology concept and take the curmudgeonly approach, saying, "It'll never work."
Consider Digital Equipment Corp.'s Ken Olsen in 1977: "There is no reason anyone would want a computer in their home."
How about Ethernet inventor Bob Metcalfe in 1995, ""I predict the Internet will soon go spectacularly supernova and in 1996 catastrophically collapse."
I'm sure that someone once said we will never need a phone, computer, music machine, camera, and navigation system that fits in our pocket. Hey, that might have been me.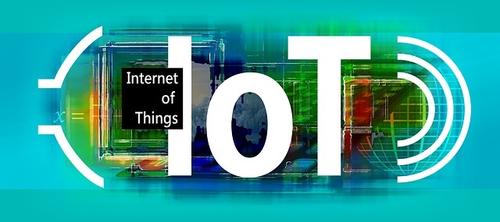 When we talk about the Internet of Things, it's really easy to be a curmudgeon. Some of the IoT uses that people propose are pretty frivolous. I would be proud to be remembered as someone who said we don't need a high tech refrigerator that tells us when to buy milk.
However, we do need some intelligence in our home heating and energy management systems, and the ability to turn our lights on and off from a cell phone -- making home appear occupied when we are away -- isn't a bad idea.
Yet, the IoT in our personal lives is only a thin slice of the IoT concept. The real benefits are in the business world, where that smart refrigerator is a walk-in cooler in a restaurant, letting management know when it's time to reorder meats or which produce should be served first. The data that the home energy system sends back to your utility provides the business intelligence that the company needs to guide others in smart energy use and ties into the power grid. The IoT can route delivery trucks, smooth airline travel, and keep manufacturing lines moving.
That business angle to the IoT is what we will be discussing this week.
On Tuesday, November 29, at 2 pm Eastern time, Why the IoT Matters to Your Business will be the topic on All Analytics Radio, when our guest if Dima Tokar, co-founder and CTO of MachNation, joins us to provide a snapshot of how far we have progressed and where we still have to go with the IoT in business.
Companies are launching IoT initiatives where technology promises to address real business problems. Some of those companies have found success with IoT in a relatively short period of time. Others are still in the planning or exploration stage.
IoT holds promise in operational efficiency, identifying new business opportunities, and improved customer intelligence and support. It also is a technology concept that both serves and connects the enterprise and consumer markets.
Join us for this Internet of Things status report and learn what the IoT can and maybe cannot do for your organization.
Then, next week, on December 6, A2 Radio is on the air again, this time looking at the use of analytics in the retail sector. Brittany Bullard is is author of the new book Style & Statistics, which will be featured at January's National Retail Federation's Big Show in New York.
Bullard, who launched her career in the retail sector, is a Solutions and Analytical Consultant in the Retail and Consumer Packaged Goods Practice at SAS. Her book details how a retail strategy today has to be based on a combination of data analytics and real-world management experience. Have you ever wondered why a product with what seems to be "style" doesn't sell? Often it's because it's the wrong product for the wrong market or at the wrong time. Understanding products, buyers, pricing, timing and other factors calls for that mix of style (market knowledge) and statistics, including big data.
Take a moment and register for both shows now.