We've had our share of "tech revolutions" over the almost four decades that I've been following the IT sector. The PC, the Web, the smart phone, and so on. But something sets what I'll call the data revolution apart from the others.
As in the other cases, the adoption of -- and advances in -- analytics technology has been rapid. But the difference this time around is that so many of those adopters are finding success and quickly integrating analytics tech into their day-to-day business operations.
The transition from backroom business intelligence and static reports to adoption of data-driven decision making using real-time analytics has been unique. The PC, the Web, the smart phone all lingered for a while as CIOs and CEOs pondered what they could do with them.
New research by UBM Tech -- the teams at Interop, InformationWeek, and All Analytics -- now provides a view into just how important analytics initiatives are to enterprise organizations. It's a theme we will be addressing on AllAnalytics Radio, Monday, May 1, at 2 pm ET/11 am PT, when we host How Does Your Analytics Initiative Measure Up. My guests will be blogger Lisa Morgan, who wrote the research report, and consultant Jen Underwood of Impact Analytix.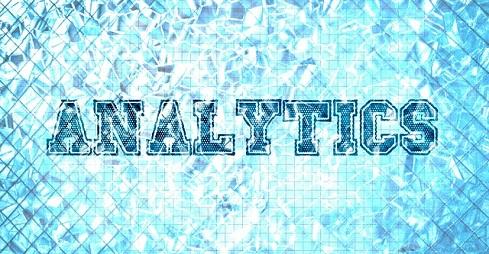 True, less than 10% of 200 survey respondents believe their organizations are "extremely effective" at identifying and using critical data. However, almost two-thirds of those 200 IT, analytics, and business managers believe their companies are "very" or "moderately" effective. That's impressive.
I would argue that it's been just six years since the business world really turned its attention to analytics and started wondering what the heck big data was all about. In 2017, only 12% of our survey respondents say they don't have a formal, organizational approach to analytics.
It took more than 20 years for the cell phone to evolve into the earliest "smart" phones. Plus, if we consider the debut of the IBM PC as the dawn of the business PC era in 1981, we have to remember that for the next 10 years the PC was in essence a fancy typewriter and adding machine.
If your business isn't using analytics today, you really aren't doing business. Your peers are moving at pace through not only adoption of analytics into advanced concepts such as prescriptive analytics, machine learning, analytics bots, and the Internet of Things.
Join me, Jen Underwood, and Lisa Morgan as we discuss some of the key themes uncovered in our UBM State of Data Analytics report on Monday, and bring your questions and comments to share with your peers on our text chat board.