In the TV show "Westworld," artificially intelligent (AI) robots built to look and act exactly like humans take guests through different narratives of an old-west-styled amusement park in order to help them live out their fantasies -- whether promiscuous, adventurous, or deadly.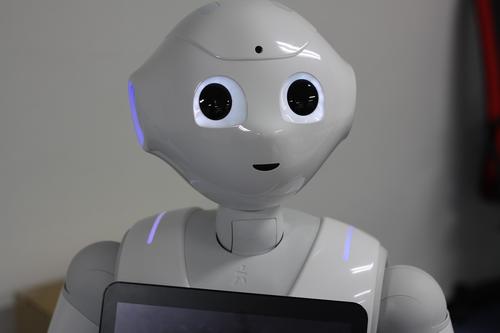 In episode two of the show, one robot's glitch gives "Westworld" employees pause, causing them to decommission it. A scientist in the programming division suggests this glitch may be contagious, "so to speak," and could infect other robots, or "hosts" as they call them in the show. This theory is denied by her superior, but later in the episode, the daughter of the decommissioned robot is shown seemingly infecting another host with "consciousness" by repeating what could be a trigger phrase: "These violent delights have violent ends."
All of this seems like an eerie (and perhaps, impossible) peek into the future, but Christopher Atkeson, a professor at the Robotics Institute and Human-Computer Interaction Institute at Carnegie Mellon University, told INSIDER that simulated consciousness already exists in products such as Amazon Echo and the iPhone's Siri, and that AI systems infecting other AI systems is not a hypothetical scenario.
"The whole spam industry is, to some extent, built off this," Atkeson told INSIDER. "[People] don't buy computers to send you spam, they infect other peoples' computers which then send you spam [...] It's not hypothetical, it's already happening. And if instead of sending spam it was sending consciousness, boom. There you go, you're spreading consciousness everywhere."
While we haven't developed the level of consciousness that the fictional team on "Westworld" has, it doesn't mean we're not heading in that direction. Even SpaceX founder Elon Musk warns of the potential of AI. He recently tweeted that it's "only a matter of time" before AI learns how to take down the Internet -– a comment in response to a DDoS attack launched on Internet infrastructure company Dyn in late October. The attack caused an Internet outage that affected sites including Netflix, The New York Times, Spotify, and Twitter.
While Musk and shows like "Westworld" and "Black Mirror" may warn against the untapped potential of AI, it is already being used every day in many applications, including political polling, providing companionship to the elderly, and developing new pharmaceuticals.
Here are six applications of artificial intelligence in use today, as well as a look at how it could be used in the future.
To continue with the slideshow click
"Next"
below.