Fake news, Russian hacks, questions about email servers. People are still talking about last month's US presidential election and the result that surprised a lot of people -- Donald J. Trump winning enough states to capture the presidency.
[We're talking about trust in our data on All Analytics Radio. Register now, and join us on Tuesday.]
More than a month has passed since election day, and in that time there's been a lot of reflection about the failure of pollsters and pundits to accurately predict the results of the election. In the weeks that followed, as information about the impact of social media and fake news have surfaced, people have been reevaluating just what information is trustworthy and when they should be skeptical. Some are saying we live in a "post-truth" world.
Oxford Dictionaries named post-truth as 2016's international word of the year, defining it as "relating to or denoting circumstances in which objective facts are less influential in shaping public option than appeals to emotion and personal belief."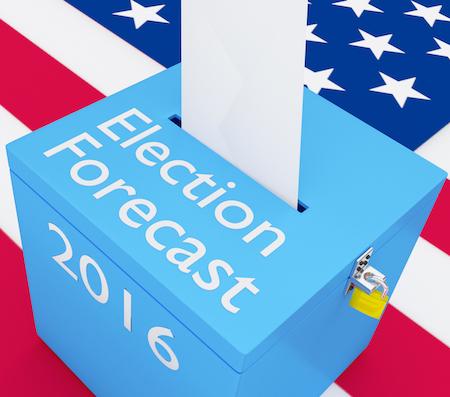 That's a troubling notion for data analytics pros, and it hits especially hard after so many are now questioning what went wrong with the polls and models that predicted Hillary Clinton would solidly win the US presidency.
The unexpected election results also came on the heels of a new report released by KPMG International that examined the level of trust that organizations place in their own analytics processes. The report showed that nearly half of data pros surveyed (49%) said that they believe their C-level executives don't fully support their organization's data and analytics strategies.
KPGM's director of global data and analytics in the UK, Nadia Zahawi, said that organizations often don't trust their analytics because they don't understand them. Data and analytics go inside a "black box" and insights come out, but the stakeholders don't have any visibility into the process that happens inside the box. Indeed, stakeholders tend to have more trust in the data at the beginning of the process, before analytics are applied.
So what does all this mean for data and trust in 2017? Can we even trust our data, if polling data was so wrong? What happened?
AllAnalytics blogger and Zencos visualization expert Tricia Aanderud asked the same question in a recent blog post: The election aftermath: Is data dead? And a lively discussion ensued in the comments section. As we approach 2017, we wondered about the impact of all this in our trust in data.
Register now to join us on Tuesday, Dec. 20, at 2 pm ET/11 am PT as we talk to Aanderud about data, trust, the US election, the impact of it all in 2017, and related topics. It's sure to be a lively discussion as we all try to get ready for what is sure to be an unpredictable 2017.