Like so many long-running vertical industries, retail experienced a big disruption, first from the internet and the rise of ecommerce and digital-first competitors entering the market, and then from the rise of consumers carrying mobile phones -- their own little comparison shopping tools that fit right in a purse or pocket.
Next week, both the digital-native retail companies and long-standing brands with deep roots in brick-and-mortar stores will converge on New York City for the 106th BIG show -- NRF's Annual Convention and Expo. And analytics will be at top of mind for many of the 3,300 retail companies attending the show.
And while some companies will likely be interested in checking out new developments in machine learning, virtual reality, and other leading edge technology being applied to the retail vertical, others are likely to still be getting their arms around the challenges of understanding consumer behavior in an omni-channel environment -- physical store, web store, mobile, and maybe other channels, too.
How can retailers track consumers across all these channels in order to really better understand consumer behavior? How can they apply advanced analytics to this behavioral data? How can they leverage all this to improve sales, customer service, and the customer experience?
Those are the questions that will be at top of mind during the Retail's Big Show, as it is called, next week. And they aren't questions that retailers can put off until the next big rush is over, according to Brian Kilcourse, managing partner at RSR Research, a technology consultancy for the retail vertical and a former technology executive at retail organizations.
That's because consumers are already enjoying the conveniences enabled by advanced analytics and even AI at other competitive organizations.
"If chatbots become commonplace, and they make reliable recommendations to consumers, then consumers will assume that chatbots will be available everywhere" Kilcourse said. That puts pressure on laggard industry players that haven't put the investments in their technology. And these are more likely to be those retailers with deep roots in brick-and-mortar stores -- companies that are still investing in integrating all their siloed data. They haven't gotten past last generation's challenges yet.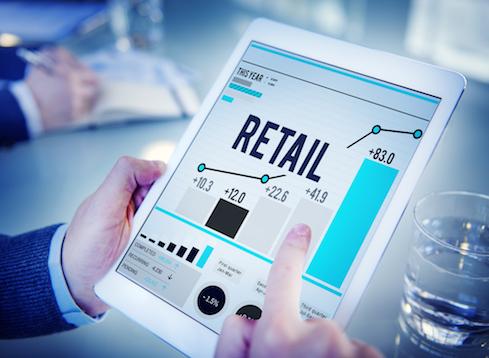 "A classic example of this kind of consumer demand is mobile phones," Kilcourse said. "It started with the launch of the iPhone, and then Android in 2009, and we went from low penetration to everyone needing to have one yesterday. The same will be true of AI. Retailers still have not recognized that the pace of adoption is not determined by their boards of directors. It's determined by their customers."
Kilcourse expects a big push for AI in retail in the years ahead.
"It could be exciting. And it could be frightening for retailers," he said. It represents the next generation, and in many cases they are still struggling with the last generation."