Have you ever been in the market for something, say a particular pair of Nike running shoes, and you do an Internet search for them? You buy a pair, either in a store or online, and then you think you are finished with that particular transaction. But no. Every web site you visit is now showing you a picture of those shoes, sometimes with a new discount.
And you are thinking, "I already bought them!" If we are so advanced and analytics are so good, then why are we seeing these same shoes still? That was one of the questions asked by an audience member during the panel discussion, Omnichannel Analytics, Unlocking the Optimal Customer Experience, at the NRF(National Retail Federation) Convention and Expo in New York this week. The panel featured Eileen Rizzo, senior vice president of Omnichannel Process and Systems at Macy's Inc. and Chris McCann, president and CEO of 1-800-Flowers.com, both SAS customers, and was moderated by Lori Schafer, executive advisor of Global Retail at SAS. (SAS is the sponsor of this site.)
The answer: Panelists Rizzo and McCann indicated that there's still work to be done in terms of integration of data and speeding up the process.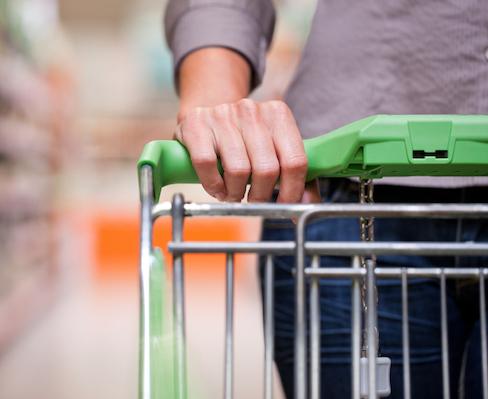 Rizzo said that to improve this issue organizations need to implement real-time data feeds, refresh data management systems, and reoptimize in real time.
"The data is there," she said. "The process is to get it in real time and processed."
While you may have bought those shoes already, your purchase hasn't been synced back to the marketing department. Improving the real-time nature of some of these systems lies ahead as one of the challenges omnichannel retailers face in the months and years ahead.
Rizzo and McCann's companies are both about six years into their journeys to create an omnichannel experience for customers, meaning one that provides a holistic view of the customer and the customer's behavior across the channels of physical stores, online commerce sites, mobile apps, catalogs, and more. That's a shift from how the data used to be organized, which was by those discrete channels.
"Omnichannel means understanding the customer and where she is regardless of whether she is mobile or what device she is using," Rizzo said.
It's not an easy journey to achieve omnichannel understanding. Just because a sale comes through on one channel doesn't mean that's where the demand originally came from, according to Rizzo.
McCann's company faces similar challenges across the company's many acquired brands, including Fannie May Confections, Harry & David, The Popcorn Factory, and several others. The goal is to integrate customer data across those brands and ultimately encourage workers to cross promote across these many gifting brands. The technology, as always, is the easy part.
"People are the biggest challenge," McCann said. "It's frustrating to me because I see it so clearly."
McCann and Rizzo also talked about appealing to millennial customers.
"We have many in-house and we try to tap into their preferences, too," Rizzo said. But McCann said millennials aren't so different from other customers.
"Millennials want what everyone wants," he said. "Give me a product that is relevant in a place where I spend time."
But another shift that his company has made to appeal to millennials is a shift in price points.
"Millennials tell us it's about the price point," he said. So McCann's company created a single edible cookie that can be delivered with a custom message for a total of $6.
"Aren't you better off sending someone a cookie than a greeting card?"