Eleven years ago, a minority of companies had discovered the advantages of competing on analytics. That's when Tom Davenport, President's Distinguished Professor of Information Technology and Management, Babson College, wrote his now-famous article
Compete on Analytics
for the Harvard Business Review. A year later Davenport turned the hugely popular article into a book. But while competing on analytics was intriguing 10 years ago, not many organizations were doing it.
"We struggled to find companies, and I would say that maybe 5% of large organizations could be described as analytical competitors 10 years ago," Davenport told AllAnalytics in an interview.
A lot has changed since then.
"If you are competing on analytics today, you probably have a lot more competition than you did 10 years ago," Davenport told me. The recognition of the importance of analytics to business is just one of the huge changes in the last 10 years. Today we have more data from more sources than ever before. More organizations are leveraging cloud computing. More people are carrying mobile devices loaded with sensors that provide marketers with all sorts of new data about customers.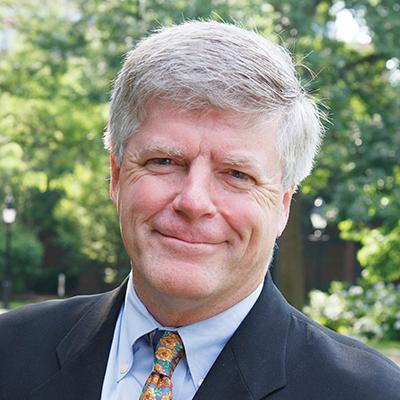 Those changes and more are why it made sense for Davenport to revise the book for a new edition published this year. The changes will likely be among the topics Davenport discusses during a presentation at next week's SAS Analytics Experience event in Washington DC. Davenport will be part of the session, Talking Advantage of Technology Disruption, on the mainstage on Tuesday, Sept. 19. (SAS is the sponsor of AllAnalytics.com.)
Let's be clear. If you are a business today, you want to be the disruptor, not the disrupted. Disruptors are the companies that are equated with competing on analytics. For instance, analytics has famously helped organizations such as Amazon, Uber, and Netflix disrupt entire industries. It's great if you are the disruptor. If you are one of the incumbent companies that has been disrupted -- Blockbuster Video, Borders Books, or any taxi driver -- it's not so great.
As enterprise organizations aspire to disrupt rather than be disrupted, they are embracing the idea of competing on analytics. So companies such as Gillette are looking at the lessons dealt by disruptors such as Dollar Shave Club and figuring out how to incorporate such disruptor-inspired, analytics-driven strategies into their own competitive strategies.
That is a change in itself that's happened over the last 10 years. Just about everyone recognizes the competitive advantages to be gained from analytics today.
"In certain industries you could say everybody to some degree is an analytical competitor," Davenport said. For instance, large banks rely on analytics for credit analysis, marketing, and fraud detection. Every consumer-oriented industry has used analytics to some degree, Davenport said. Business-to-business oriented industries are less likely to
Today's challenges for those competing on analytics are different.
"Now there are lots more competitors, and still companies struggle at times to get it right. Some aspects are harder than others. For instance, developing analytics- and data-based cultures, and encouraging companies to make decisions on the basis of analytics."
What's Next?
For companies looking to compete on analytics today and in the future, Davenport has the following advice: "You always have to be moving in terms of the technology you are applying. So now if you are not using AI or cognitive technology in some form you are probably going to lag behind."
Looking for more advice on how to Compete on Analytics? If you aren't already planning to attend the SAS Analytics Experience event and Davenport's presentation, you can check out the live stream of some of the proceedings here.
AllAnalytics will be covering the event, too, so check back here for updates during and after the event.