While Elon Musk may be worried about
AI turning to evil
, the general population's concern about AI often comes down to something a lot more practical and everyday -- what will it mean for the future of my job or my career. What will it mean for my ability to support myself and my family?
Will artificial intelligence and machine learning automate my job functions? Will my customer service job be taken over by a bot? Will my job as a physician be eliminated as AI recognizes disease from images or sounds? Will my job as a financial analyst disappear as clients get better advice from an AI?
These questions go to our own sense of security as members of society. They are scary. And we may not feel so reassured when thought leaders talk about jobs being automated but don't offer ideas about alternative jobs.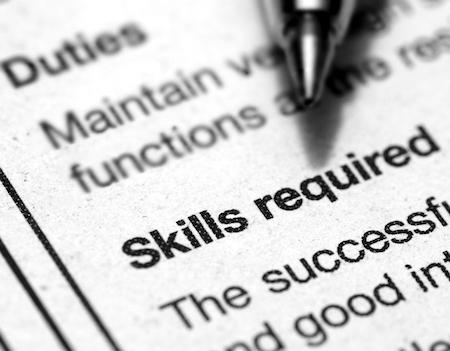 Still, any student of history can see that such market changes don't generally mean catastrophe for humanity or the workforce.
"In the industrial revolution we didn't end up with 40% unemployment," said SAS CTO Oliver Schabenberger, in an interview with AllAnalytics. "A lot of jobs were created in the process. [For the AI revolution] we haven't seen those jobs yet."
But there are some clues about what skills you should be developing.
Strategy 1: Be an AI Programmer
"Skill sets are changing in the world of AI," Schabenberger said. "You go from building those machine learning pipelines to building a deep neural network pipeline. That's a different skill set. It's almost like part of the data scientist moves into a new skill called the AI programmer. We are really going to have a shortage of those."
Strategy 2: Add Smart Machine Skills to Your Existing Professional Skills
It really comes down to a personal choice on what you want to do, however, according to Tom Davenport, a senior advisor to Deloitte Analytics and author of the book Only Humans Need Apply: Winners and Losers in the Age of Smart Machines. He told AllAnalytics in an interview that to compete in the future workforce each person has to decide whether they want to work closely with smart machines or not.
Those who want to work with smart machines have to learn two things. First, they must learn the same things they've always learned about their chosen field. Get their MBA or their medical degree. Then they must also learn how to use smart machines to add value to or augment those professional skill sets.
If they learn those two things, they will enjoy a promising career, according to Davenport.
"Those jobs tend to pay pretty well," he said.
Strategy 3: Choose a Profession Unlikely to be Automated
Then there is the set of jobs that are unlikely to be automated. These jobs tend to be in creative fields or involve dealing one-on-one with people.
"The other option is to choose a job unlikely to be done by machines such as nursing, writing for movies or TV, or writing feature stories," Davenport said. "Those jobs are either very competitive or don't pay very well. But they will be around, and you will still have a job."
What about you? Are you adding any new skills to get ready for the AI revolution? What are you learning now? Tell us in the comments.