Year-end is always a time of looking over performance goals and reviews and setting new goals. That's why it's a great time for the AllAnalytics Academy, and this time we are bringing you five sessions designed to get you started understanding some of the concepts around some hot and emerging topics in data and analytics.
During the first week we've covered Natural Language Processing, Edge Analytics, and Machine Learning. In the second week we'll be covering Real-time Analytics, to help you with speed to action and insight, presented by Jen Underwood, founder of Impact Analytix; and Augmented Analytics, an approach Gartner says is the future of data and analytics, presented by Sophie Sachet, principal analyst at Impact Analytix.
In case you missed the first week's excellent sessions, here's a really quick recap, along with a link to the archive. You can go back to the archive page at any time to check out what you missed.
Natural Language Processing
We kicked off this Academy series with a session about NLP, which is where human language and computing meet. Those studying this discipline learn how to break down human language so that computers can understand it. The goal is to be able to apply analytics to human language to discern sentiment.
Our presenter, Dan Tecuci, a senior AI scientist for EY, noted that 80% of data is text and unstructured. But even that final 20% of structured data could benefit from NLP, too, in the form of database queries that are structured in natural human language and report generation from structured data.
That's because language is the new UI, he said. Just look at all the digital assistants now on the consumer market responding to voice commands -- Siri, Alexa, Cortana, and Google Assistant.
Tecuci discussed the challenges of working with NLP, such as the ambiguity in human language, and he also discussed how gaining insights for some things can be easier.
You can revisit Dan Tecuci's webinar presentation about Natural Language Processing, and check out the comments posted from listeners, all at this link.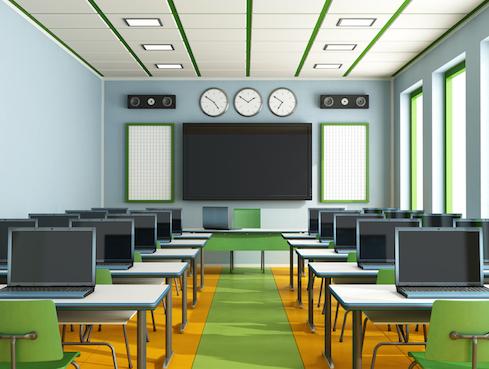 Edge Analytics
As more data is generated by devices, especially in field situations, organizations are implementing analytics where those devices are -- at the edge -- rather than send all the data back to a central location for analysis. The Internet of Things and Edge Analytics are emerging to help enterprises monitor manufacturing equipment, oil and gas exploration and drilling equipment, medical equipment, and more.
Accenture's lead for its IoT practice for industries, Andrew Hopkins, provided his insights during a webinar about how to get started with Edge Analytics.
Hopkins notes that Edge Analytics means that the analytics are carried out on or close to the "thing" that is being monitored. For instance, it could be a component, such as a valve; or a machine, such as a horizontal pump; or an installation, such as a factory floor.
These "things" may or may not always be connected, and some may exist in low-bandwidth locations. The use of Edge analytics for these scenarios is growing, Hopkins said.
There are certain scenarios where they make a lot of sense such as limited connectivity or in cases where real-time action is required.
Edge analytics also make sense to deploy for expensive equipment doing expensive things, in cases where machine failure carries a high cost, or in cases where there is a high rate of machine failure.
Hopkins offered a number of sample use cases of edge analytics, pointing out the cost savings that could be realized.
You can check out the Andrew Hopkins' entire webinar presentation about Edge Analytics, and also see comments posted by listeners, at this link.
Machine Learning
Machine Learning is certainly one of the hottest topics in analytics as we head into 2018. Steve Mills, director of machine intelligence at Booz Allen, provided an overview and basics underlying the collection of technology that we refer to as machine learning.
Mills categorized machine learning algorithms by goal and algorithm type, and provided examples and illustrative problems for each one. He provided an overview of three different types of machine learning -- supervised, unsupervised, and reinforcement. He also offered an illustration of a standard supervised learning approach to help show how it works.
Mills noted that there are a number of ways to evaluate model performance. He said that often you will need to evaluate several metrics and select a model that balances trade offs.
There are no perfect machine learning models, Mills warned. Any selected model will require balancing the good and the bad, he said.
You can check out the full webinar presented by Steve Mills covering Machine Learning, along with listener comments, at this link.