Big data was the big buzzword for many of the past several years. Industries, organizations, and even consumers have been accumulating vastly more data at a faster rate than ever. We are doing more with more.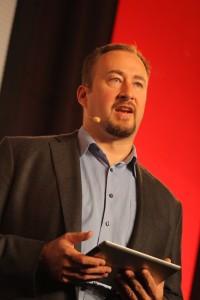 But what about doing more with less? What if we decide to focus rather than collecting and analyzing everything?
Alistair Croll joins AllAnalytics radio on Monday, Nov. 27 at 1 pm ET/10 am PT to talk about his book Lean Analytics and how analytics has evolved since the book was first published. You may have heard of this book when it hit the shelves a few years ago, offering to help practitioners with the following:
"Lean Startup helps you structure your progress and identify the riskiest part of your business, then learn about it quickly so you can adapt. Lean Analytics is used to measure that progress helping you ask the most important questions and get clear answers quickly."
Lean Analytics process includes helping businesses determine their business models, growth stages, and the "One Metric That Matters."
The goal is to reduce the risk and move faster towards product development and customer satisfaction.
Croll will take us through some of the concepts, and then share his insights about how it works in the field and if the process has evolved since Lean Analytics hit the bookshelves a few years back.
Register today for what's sure to be an informative interview and show.