If you have an aptitude for math and a desire to make the world a better place, you may just want to parlay those two things into a new analytics careers path.
That's just what four new Capella scholarship award winners are doing. LaWanda Edwards, Natalie McCants, Danna Keller, and Jahna Lindquist are this year's recipients of Capella Women in Analytics Scholarships, created to encourage women to join the growing field of big data and analytics sciences.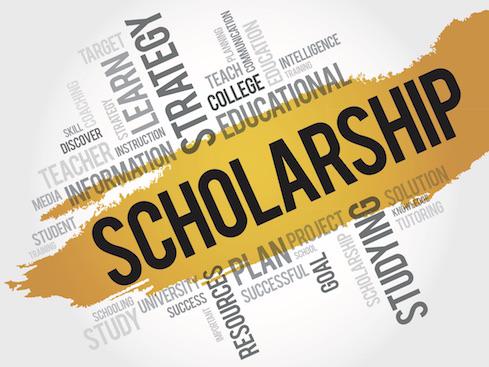 This is the second year that Capella is offering these scholarships.
"Data has swept into nearly every industry and business function, so there is a need for trained professionals in order for organizations to take advantage of what data analytics can deliver when it comes to making well-informed business decisions," Rhonda Capron, the university's dean told AllAnalytics in an interview earlier this year.
Capella announced this year's scholarship winners at the SAS Analytics Experience event in Washington DC, and AllAnalytics sat down with the winners to talk about the scholarships, analytics, and what they will do with their new skills.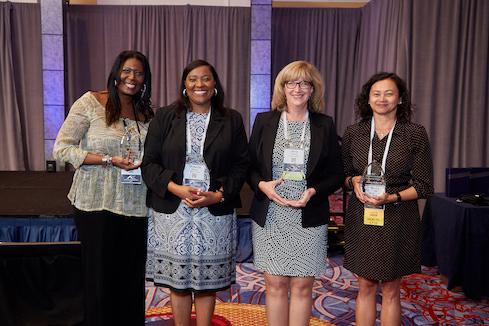 Natalie McCants is pursuing a bachelor's degree with her scholarship. McCants' background is in sales and IT, including business process management work for the healthcare industry. She is looking to expand her career opportunities with analytics.
"I know that data analytics is still a really green field for women," McCants said. "I thought this was an opportunity to take my career further." She hopes her degree will help her build pathways for more women and minorities in the industry, and she is also working on a big project, still in stealth mode, that she hopes will compete with big social media sites.
LaWanda Edwards is also the recipient of a bachelor's degree scholarship, even though she already holds a bachelor's and three graduate degrees. She has worked as an elementary and middle school counselor, and realized how important data and analytics could be in that field. Promoted to the job of associate dean, she spent a lot of time working with accreditation, and looking at the numbers behind student learning and the factors impacting student learning. She became interested in changes that could be made to curriculum that could improve student outcomes.
With that in mind, she has three main reasons for pursuing an analytics education. First, she wants to be able to analyze how different factors impact student learning, graduation rates, and retention. Second, she wants to be able to look at those same factors in higher education and how to help students from diverse backgrounds succeed. Third, she wants to give back to the community, starting a girls group to help with math, science, technology, and coding, and also with social skills that are needed when you work with people beyond your own geography and community.
Because she is not a programmer, Edwards decided to pursue another bachelor's instead of a master's in order to get the foundational technology background she needs.
Danna Keller is a Navy veteran and a recipient of one of the master's degree scholarships from Capella. After 10 years in the Navy, Keller earned an IT degree and started a career in health information management which led to a career at the Las Vegas Department of Veterans Affairs (VA) medical center.
In her work there she realized the impact data could make in providing medical care and other services for the country's veterans. Her position has allowed her to look at redesigning some of the processes in place to make them more efficient and improve clinical workflows. Work like that can improve the speed with which veterans receive their services.
Her work has included analytics, but she wanted to take it further. She started looking at master's degree programs for analytics.
Keller hopes to apply her additional education to continue her service to veterans by helping look at factors that present potential risks for suicide among veterans. She would like to be able to identify those veterans at risk so that interventions can be made well ahead of actual suicides.
Jahna Lindquist is pursuing a master's degree in analytics. She has spent much of her career as a math educator/interventionist and school performance evaluator. Lindquist says she always had "a strong calling in math."
Her work in intervention put her in the position to help students who were not testing well. She used to encourage her students to pursue careers in IT, saying that these careers are "the path to self-sufficiency and economic stability," with starting salaries of $60,000, she said.
After her own position was cut by the district, Lindquist continued to consult for charter school authorizers, looking at student performance and metrics. Her goal has been to help her students be ready for future opportunities. With this scholarship, she's also able to do the same thing for herself -- be ready for the job opportunities of the future.