If December is crunch time for retailers, then January is time to take stock and plan. It is also time to converge on New York for the National Retail Federation (NRF) Big Show, January 14 to 16, for some new inspiration, ideas, and insight on the newest trends.
This year's lineup looks to be epic, starting with the featured speaker, Doug McMillon, the president and CEO of retail giant Walmart, taking the stage on Sunday afternoon. McMillon is slated to talk about key strategies to thrive in the dynamically changing retail landscape.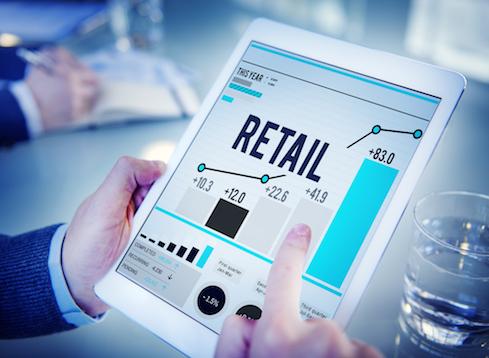 Other speakers during the week hail from companies and brands such as QVC, BarkBox, Luna Bars, Levis, Starbucks, CVS, American Express, eBay, 1-800-Flowers, Panera Bread, and Wayfair.
On Monday, January 15 at 1:30 pm ET, SAS (the sponsor of this website) will be the host of the SAS Big Ideas Session: How Omnichannel Analytics Satisfies Customer Who Can Shop Anywhere, Anytime. Omnichannel offers untapped opportunity for many retailers who are just getting started leveraging all the data they collect from customers. Organizations can use analytics to help determine "in-store and online merchandising decisions while balancing inventory, pricing, and personalized marketing goals."
Moderated by Daniel Newman, principle analyst and founding partner at Futurum Research, this session will feature insights from retail analytics practitioners -- Ashish Bharara, senior vice president of enterprise digitization at Advance Auto Parts, and Elpida Ormanidou, vice president of advanced analytics and testing at Chico's FAS Inc.
You can also catch up with Newman's views on some of the big retail trends, including omnichannel analytics and IoT analytics, during an AllAnalytics Radio show live from NRF. We'll talk about the connected consumer and how retailers can leverage data from these customers to enhance their businesses.
But the NRF Big Show is still a week away, and maybe you want to get started now by reading up on some retail trends, best practices, and projects by actual retailers. With that in mind, we've put together this collection of some of our recent coverage of the retail vertical for you to enjoy. And we'll see you next week at NRF!
Retailers may be looking to invest their technology budgets in customer-facing store systems. But another IoT investment could yield greater cost savings and customer satisfaction as a retailer's first foray into IoT.
It's a tough and changing environment for retailers. Yet some are enjoying continued success during turbulent times. We take a closer look at how they do it.
Your behavior online and in stores gives retailers a glimpse into what you want and how to sell it to you. Here's what's coming in retail data and analytics.
Companies are headed into the final stretch to get ready for GDPR compliance before the May 2018 deadline. Whether your compliance plan is already in the works or if you are just getting started, here's some advice about setting priorities.
In its 31-year history, home shopping TV channel QVC has always faced the limitations of time -- just 168 hours a week to sell its products. Here's how real-time data feeds have changed the company's marketing efforts.