Retail businesses have been pushing major changes in their operations over the last decade, and the evidence of it is everywhere. For instance, at Sam's Club, customers can download an app that lets them scan their items while they are shopping in the store, pay for them, and avoid the checkout line at the end of their visit. Walmart is piloting what amounts to a personal shopper grocery shopping service in some stores, letting consumers order perishable and pantry items to be picked up later in the day.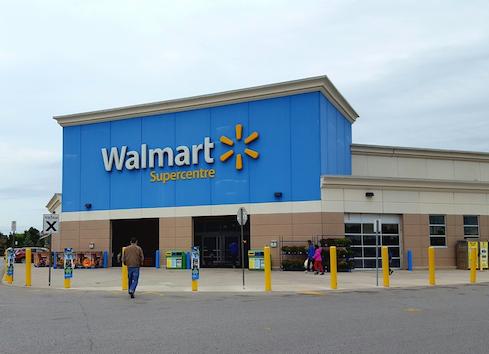 The CEO of Walmart will likely talk about these and other changes during his address at the National Retail Federation Big Show in New York's Jacob Javits Convention Center on Sunday, January 14.
CEO Doug McMillon will address the changing face of retail during an interview on the Main Stage at NRF at 3 pm. For Walmart those changes mean evolving to meet consumers' shifting preferences that include saving time in addition to saving money, providing more training to store associates in everything from basic retail math to using new technology, and creating a customer-led digital experience.
NRF also plans to recognize McMillon's contributions with its "The Visionary" award for 2018. This honor will be presented during the NRF Foundation Gala, also on Sunday.
McMillon's appearance at NRF comes on the heels of the retail giant's announcement that it will raise its starting wage for associates at Walmart US, Sam's Club, Supply Chain, eCommerce, and Home Office to $11 per hour starting in February, and also providing a one-time bonus to hourly associates ranging from $200 to $1,000, based on the amount of time they have worked for the company. McMillon made the announcement in a blog post, saying that the recently approved lower business tax rate had enabled the company to accelerate a few pieces of its investment plan.
"We plan to continue investing in you, in our customers through lower prices, and in our future -- especially in technology to help improve your jobs, and the experience for our customers," McMillon wrote in the blog post to employees, announcing the wage increase, bonus, and other new employee benefits.
In an onstage interview at The Economic Club of New York on the Tuesday before Thanksgiving 2017, McMillon said that he viewed technology as a way to improve company operations, but not the only way.
"The future is not going to be driven exclusively by technology but by people," McMillon said during that event. "The term that we've started using inside the company is that we want to be people-led and tech-empowered…We are not a tech-first company. We are a people company."