Analytics Leads the Way to Customer Loyalty
Looking to better understand the role analytics plays in successful customer loyalty strategies, the International Institute for Analytics (IIA) conducted a survey of businesses with revenue of $50 million or higher in the US. As discussed in the survey report, "Keeping Customers: Successful Loyalty Through Analytics," the IIA found the use of a variety of data analytics techniques distinguished the most highly effective customer loyalty programs from others. Nearly three quarters of the 325 respondents with highly effective loyalty programs agree that data analysis is a core component of their loyalty initiative, and 86% agree that their organization has a strong data-driven culture, the IIA noted in its report. SAS, this site's sponsor, commissioned the report.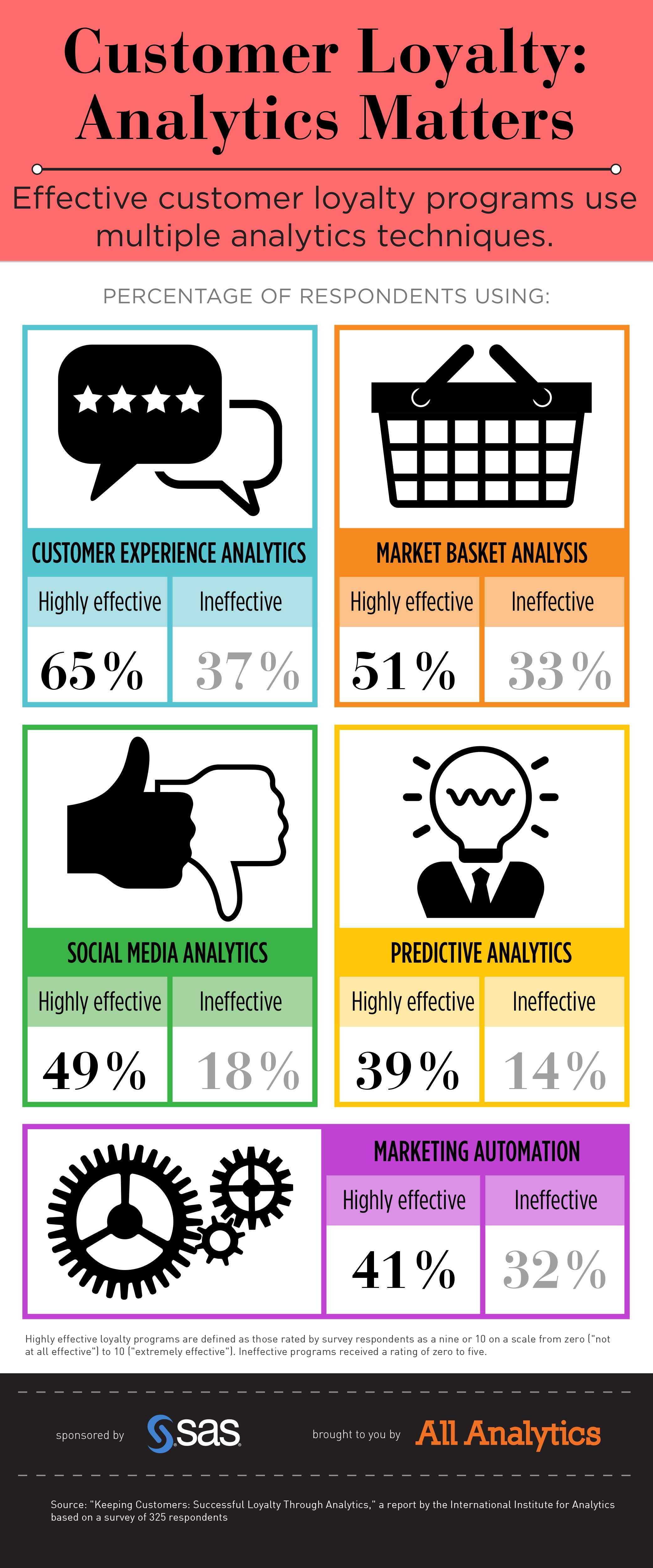 Where's The Most Effective?
It's interesting to see how the various categories stack up against one another. It does make sense that customer data is leading maybe because of the relative ease to put it all together and the emphasis on profits and keeping the customers satisfied. But at the lower end is prediction. I wonder if this lags because of the lack of understanding, budget concerns, or even lack of reliability in results so far.