So, Do Analytics Better
Research by MIT Sloan School of Management and SAS shows that the mere adoption of an analytics strategy no longer translates into a competitive advantage. So, it's time for organizations that want to gain an edge to do analytics better than the competition.
The survey data highlights some of the ways that you can get an edge in your market.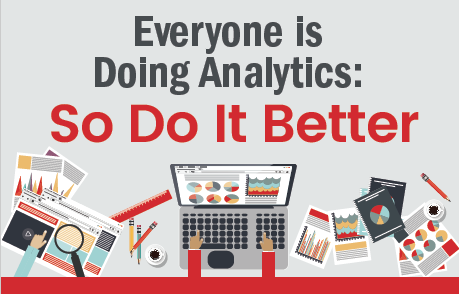 Re: Business questions in Analytics
..
The infographic (and presumably the survey report) states "With more companies uitilizing analytics today, it's harder to differentiate yours from the competition" ...
But is the degree to which your organization is "utilizing analytics" the appropriate measure to compare your organization with the competition? Or ... should the goal actually be the results of your analytics, and how this relates to your organization's performance?
..
Re: Business questions in Analytics
Indeed upward is an apt description - the inheirant nature of software is to improvement, and the value of data has an experation date. Both software and data are at the core of analytics, so improvement is inevitable, requiring users and benefactors to do better.

Business questions in Analytics
The trend is upward: companies need and will continue to strive for insightful, actionable analytics. Actually if the business has no clear or not relevant questions and challenges the analytical part is struggling.
State business questions and we give you the answers - or at least some insights that help you to make decisions. Let's try this :)