How Far We've Come With Analytics
It's been just five years since experts struggled to define big data, and business executives viewed the concept with a big "huh?" Plus, back then we weren't even thinking about the IoT.
In the tech space it's nice to look back every now and then, and see just what progress we have made, even though we always will have our wish lists for the future.
In this infographic, we reflect on the progress analytics have made in the five years that All Analytics has been covering the community.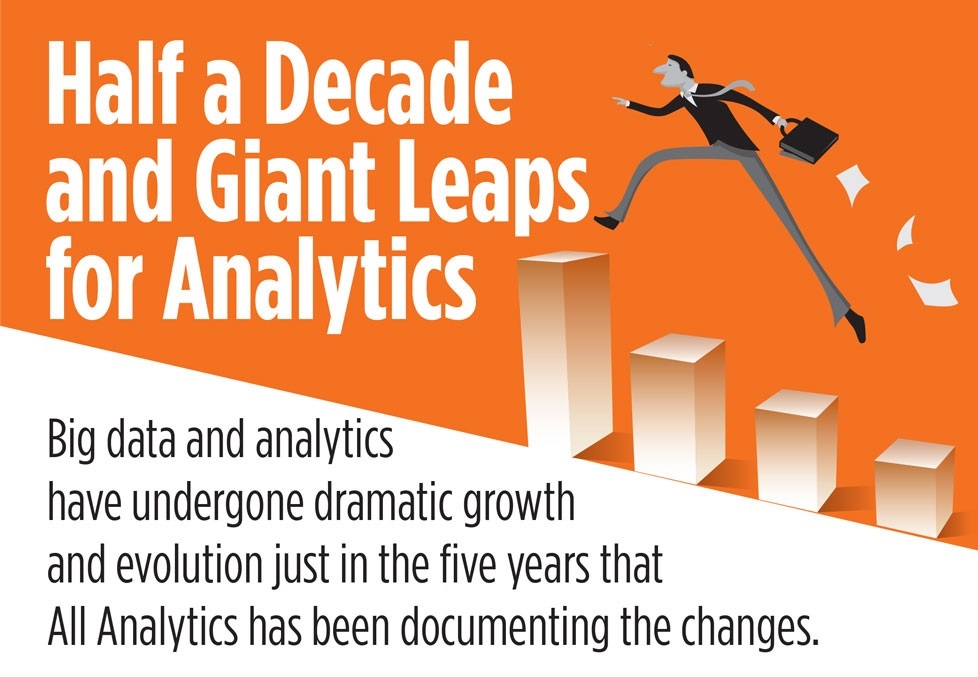 Download now
Have not read so good reports in quite long time. Thank you for this awesome piece.
You're not alone. We're already seeing more options to track chatbot & IoT data.
I also think with chatbots and IoT devices introducing new data sources, we should see accelerated changes in how businesses should work in the years ahead.
I like how this inforgraphic highlights how essential analytics has become to business operations everywhere. Implies a lot of work for analytics practitioners, but also means a race for acquiring analytic resources.
..
As analytics and Big Data have grown in importance and influence, I think AllAnalytics.com has itself contributed uniquely important insight into this expansion and development – especially through in-depth discussion of the wider ramifications and applications of analytics and the societal implications, both progressive and troubling.