#4 Raises a good point. There is management that supports "Analytics is merely the tool you're going to use to make change." By which analytics is indeed a tool but does not replace management thinking. Having staff means being able to understand this data and interpret insight, problem solve, break down the silos to connect the data. As it is both a complex and simple process.
@kicheko, you'd ope the future won't be robotic ... but instead it will be a land of plenty and diversity and personalization, driven by real-time social media like interaction between consumers and products/goods providers. The world could become one big bazaar.
@ Alexis, I do agree that much of the information from social media may not be valid as there are those who go on a negativity-hate spree thay may not be based on any facts. The challange of sentiment analytics is to filter through that. For example if you have one person with negative comments with 50 close friends on Facebook, I would assume that would have more influence than a person with 500 plus friends due to a social game that they were playing.
Sometimes I am baffled when I think at how we take these subjective and often thoughtless comments from social media and try to reduce the nonsense into something that really makes sense!
Very good way of putting it Seth.
Noreen, - I think the explosion of analytics is to some extent a paradox when looked at in the backdrop of how qualitative the world has continued to be especially now with social media.
Like Alison says we live in a non-quantitative world, yet analytics attempts to reduce everything into numbers and mathematical patterns. Probably shows how robotic the future is going to be for all of us. -- not necessarily complaning though...it will make work(and life?) easier.
We do live in a non-quantative world and inaccurate news travels fast so I'm not surprised. Individuals tend to grasp on the first thing they here or read and don't verify it. In a world were decisions are expected to be made quicky, it does take a lot of effort to step back and analyize if it really is true or not. So Ronald Mintz responding "Define big-data? Oh boy," might just be in it's own way, the most accurate definition out there. Because sometimes it's just an intangible mess.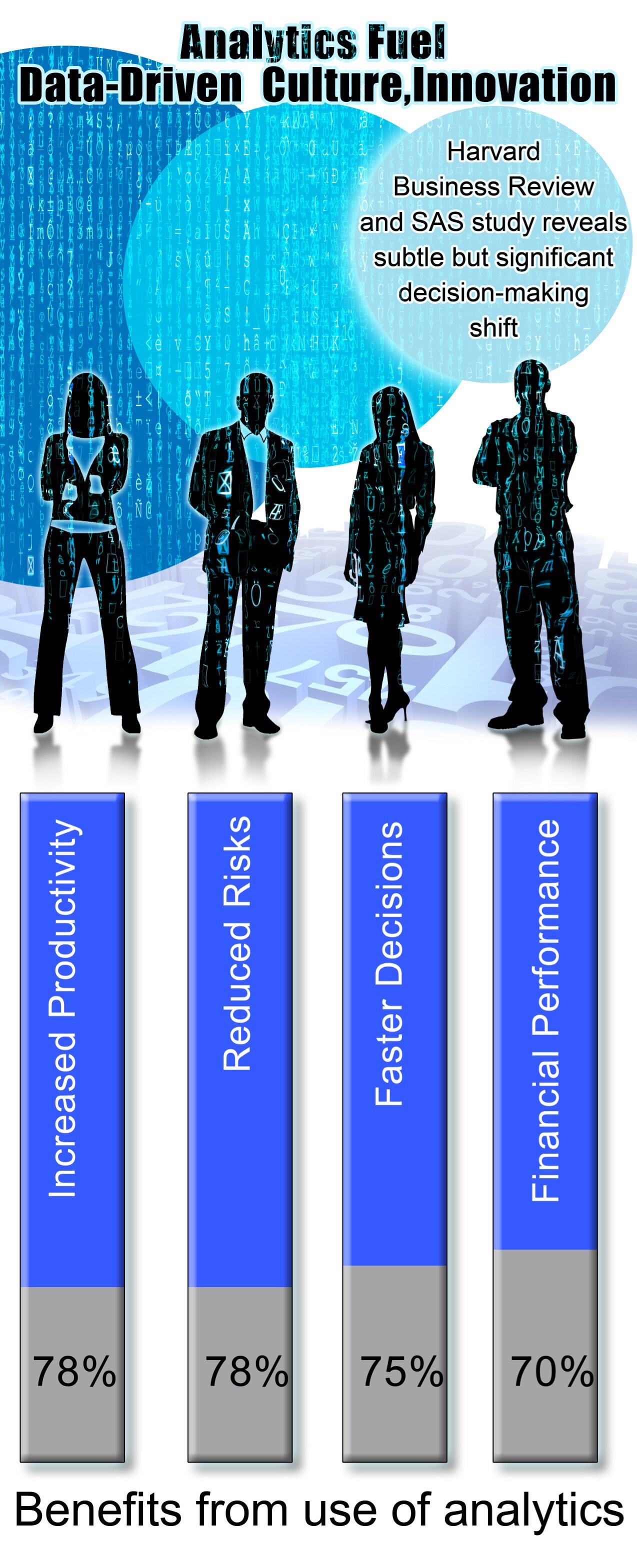 SAS blogger Alison Bolan has an interesting post about Jeff Zeanah, President of Z Solutions, Inc. Speaking to a packed room of attendees at Analytics 2012 in Las Vegas, Zeanah described four important realities:
We live in a non-quantitative world. For example, Zeanah cites a completely inaccurate quote from a reputable investment program that stated, "Facebook trades at 70 percent of what it's worth." You can find hundreds of similar examples in the news every day.
Most executives do not like statistics. "It was taught to them in business school in a horrible manner and that hatred has been reinforced over and over," says Zeanah.
Decision making is not all logical. "Business decisions are hard," says Zeanah. "There is not usually a clear answer. Gut instinct is honored and often should be."
Absorbing new information is change, and change is hard. This, explains Zeanah, is the most important reality. He insists, "You are in the change management business. You are not in analytics business. Analytics is merely the tool you're going to use to make change."
You can read more here.
I think it is a term like success or happiness. It's defined by the individual, and that's OK.