Re: Textual Analysis Gets Cuckoo
@SRS1, do you see the publishing industry moving in this same direction then? And, if so, does it matter to you?
Textual Analysis Gets Cuckoo
In the movies or tv indusrty you'll always find that the industry executives will force the movie or tv show to go in a direction they think will be more sellable. Everything the writers worked hard for to have a unique show/movie will be forced to change and in the end of the day we have almost every show and movie come out the same. There is a reason we see so many similiar movies released every year and rarely see a unique movie like Sin City (2005) or 2001: A Space Odyssey (1968).
Coincidentally, I just noticed this Huff Post piece from the CEO at Kensington Publishing regarding the "publish or pass" decision-making process. Seems this company handles the decision in the way I've always envisioned... stakeholders hashing out the pros and cons in a big conference room. The analysis that comes into play is around the financials, not the content/writing/word choice. Take a read in you're so inclined.
As long as the choice is available in e-book format -- that's where the real flexibility comes in.
@Michael, maybe you are being too glib,... but maybe not. Some might argue that introducing some automation into the process could actually improve an emerging writer's chance of getting noticed and published. On the downside, the caveat would be that that emerging writer would conform to what's worked in the past and possess less of the "new voice" that makes a good book fun to find and read.
To the extent that is hasn't already fallen, sure. The difference with literature is that we can exercise our freedom of choice more comfortably, I think.
I wouldn't say that I like the idea, but I understand the motivation for it. The traditional approach -- rely on the agents and screeners who have a 'nose for winners,' then imitate the winners ad nauseam -- only works for the companies that have successful individuals on staff. If a company wants to replicate that without concentrating so much power in individuals, a software-based approach may work.
I think a natural follow-up for 'authentically new' writing would be micropublishing -- much the way independent film has evolved. And there are plenty of niche 'specialty' publishers already. And there's always self-publishing.
Am I being too glib about the prospects for new writers?
I don't know. I'm still bothered by it. Seems we as individuals are "played" so much right now. Is literature just one more bastion to fall?
@Cordell, hmmm -- perhaps the music industry (and publishers!) have to figure out a way to add in the performer's/author's sex appeal. Could it be that Adam Levine's sexiness far outweighs Maroon 5's tempo and pitch in terms of the band's success? You never know!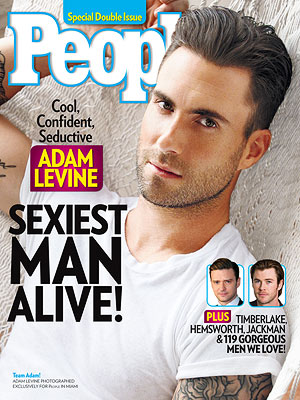 Michael, yes, this is the sort of process Ancestry.com uses to build personal stories (much smaller scale than what this would look like in the publishing world, of course).
As for publishers feeding best-selling works into a machine and creating a profile against which all other submissions are measured... you see to like the idea, or if not like at least would be OK with it. Is that the case or have a misconstrued how you feel about this sort of automation in publishing?