@Terry,
I would all analytics projects should approached with some narrative in mind. You're always trying to tell some kind of story and, in a lot of cases, relay your story to others. Adding a narrative makes the swirls of numbers and data all easily remembered and relatable.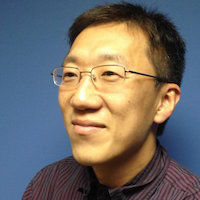 Other than the narrative of creating the analytic content, the other important part is remembering the journey back to the ordinary world. At some point, the dashboards, visualizations, and reports that we create all go back to the real world and get used. There's a real-life consequence of that return journey: did your executives understand what you did? Did you provide what they want? Are they making bad decisions and blaming it on the data?
One thing I think analytic pros should do more often is think about that last stage of how their data and work is used. Often, that is the process used to justify our work as analysts, yet we have little to no visibility on the return journey. It's more politics than work, but it's worth following up on your work, finding out who's using it, and to be associated with the quality work that you do.
Re: The journey and the destination
Hi Maryam, I've heard the storyboarding advice from others who work with data visualizations, too. I recall someone saying that this always helps when you're using the same data results but presenting the information to different levels of business users.
Thanks for your reply, Hyoun. It also strikes me that many analytics professionals may struggle with creating a narrative -- any narrative -- for their analytics projects. So while the hero's journey is a good template, it may not be appropriate for all occasions.
My question: Does having some kind of narrative make the job of analytics pros any easier?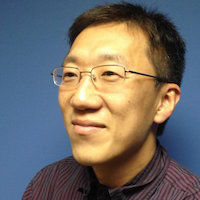 Yes! Embrace your inner true self!
But seriously, there is a journey to turn data into visualizations, stories, and actions. It's important to remember that behind the joins, data deduplication, and front-end programming, there is a bigger picture.
Re: The journey and the destination
Beth I don't think it requires shifting away from the chart but more considering the story you want the charts to tell. I find headlines on each chart helpful in telling the story so that users can fully grasp the message. I also find story boarding your visualization with words useful. Then when you develop the visualization you know what it should be saying to readers.
Re: The journey and the destination
"I loved the usage of the journey because it really is a journey to get the visualization to the point where users get the ah hah moment. "
@Maryam,
I completely agree with what you said. I also think this journey metaphor can be applied to anything where the concepts are difficult to wrap your mind around. I remember when I started programming games/websites the most basic concepts were extremely difficult to visualize mentally. With a lot of hard work and finding the perfect diagram/description of a difficult concept, I had that "ah ha" moment and felt an extreme sense of accomplishment.
@Terry,
Great post! I believe Beth just opened up a Pandora's box of whimsical replies. Also totally agree, it really shows how fascinating anything can be with the right mindset.
@Beth,
Really interesting article that made me look at things a little different. It's hilarious how many stories follow the "Hero's Journey" perfectly, it kind of makes me want to write a story that goes in the exact opposite direction haha.
Also, the thought of a mundane task being dubbed a "quest" just blew my mind...again though, really cool way of looking at things.
Re: The journey and the destination
Hi Maryam, you make a great point when you say: "It is not simply a chart or a graph it's a depiction of information that users need to draw conclusions and make decisions and get to the destination." I would suggest that data visualizations, especially those simple charts and graphs, are too often slapped together matter of course with no real thinking involved. In other words, they've become rote activities as analysts put together BI reports and dashboards. Do you have any thoughts on how to get people to start thinking about creating visualizations as a journey and helping business users arrive at that Aha! moment? This doesn't necessarily require shifting away from the simple bar chart or graph... or does it?